26 яну 2016
Coming soon - PEPINA Gallery
This year Pepina M company celebrates its 25th anniversry and soon on this occasion the first store of its kind in Bulgaria opens - PEPINA Gallery. The store will be located on the first floor of Paradise Mall in Sofia and the preparation for its opening is in full blast. The interior has been designed by one of the iconic names in the architecture society in Italy - Claudio Pironi. It's demanded a projection of an image of elegance out of time, creating a space that firmly conveys its longevity.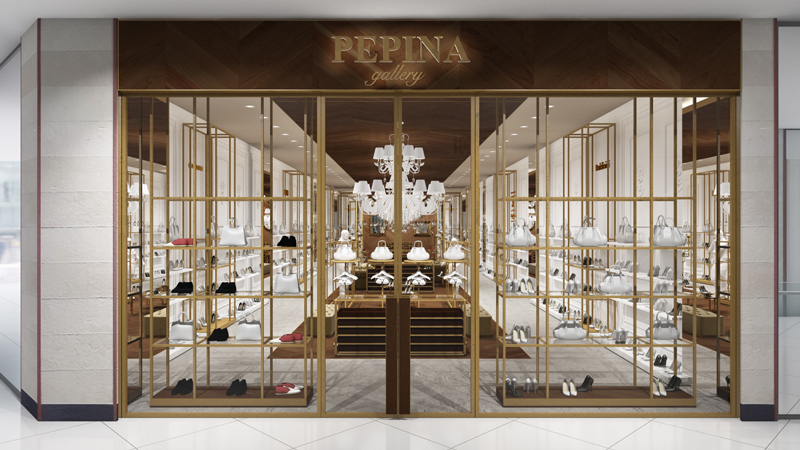 The design shows a lot of attention to details which aims not only to sell the product but above all to create tactile experiences and emotional seductions. So that some tactile materials such as tempting tree have been selected, as they envelop, accompanу and give a sense of comfort. This french assembled wood carpet, which is laid all the way to the end of the long space and goes up from the back wall to the ceiling covering it, creates a sort of curtain made of soft furniture. The space made of armchairs and sofas covered with dark brown leather, polished golden brass tables and big white crystal chandeliers, makes the client feel like in an elegant and historic theatre or in a fashionable cinema of the 50's of the last century.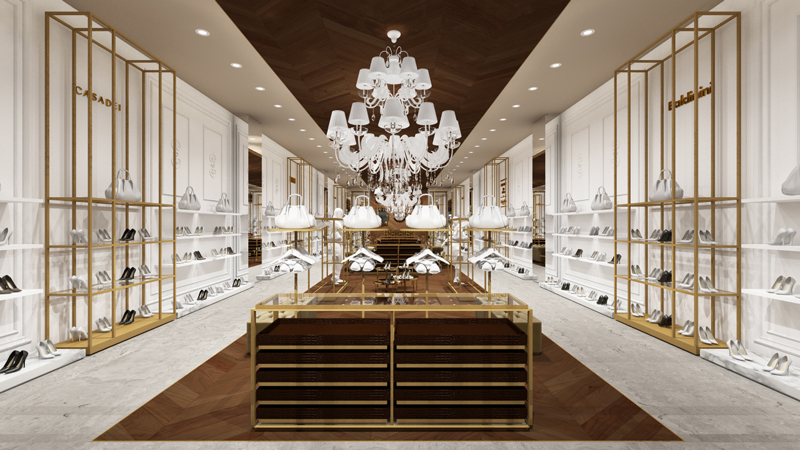 In front of this padded parterre, on both sides, on the dazzling white walls, like on two big and consumed cinema screens, the desires of the audience are projected.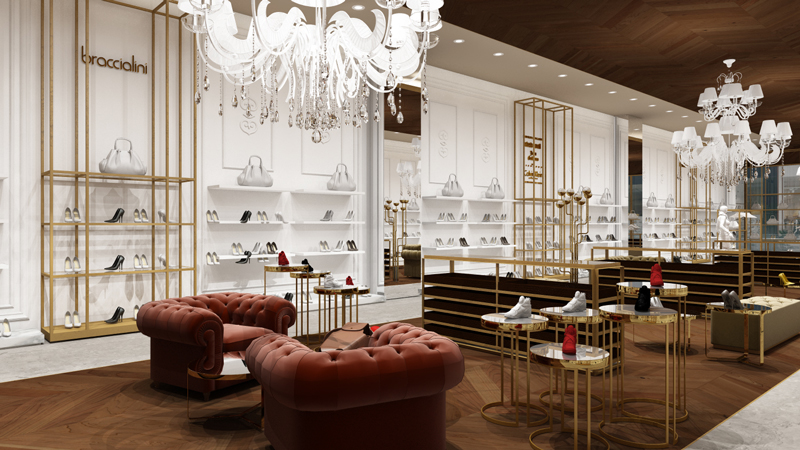 And last but not least we have paid special attention to our youngest clients by creating a comfortable spot with soft armchairs where they can be properly cared for.